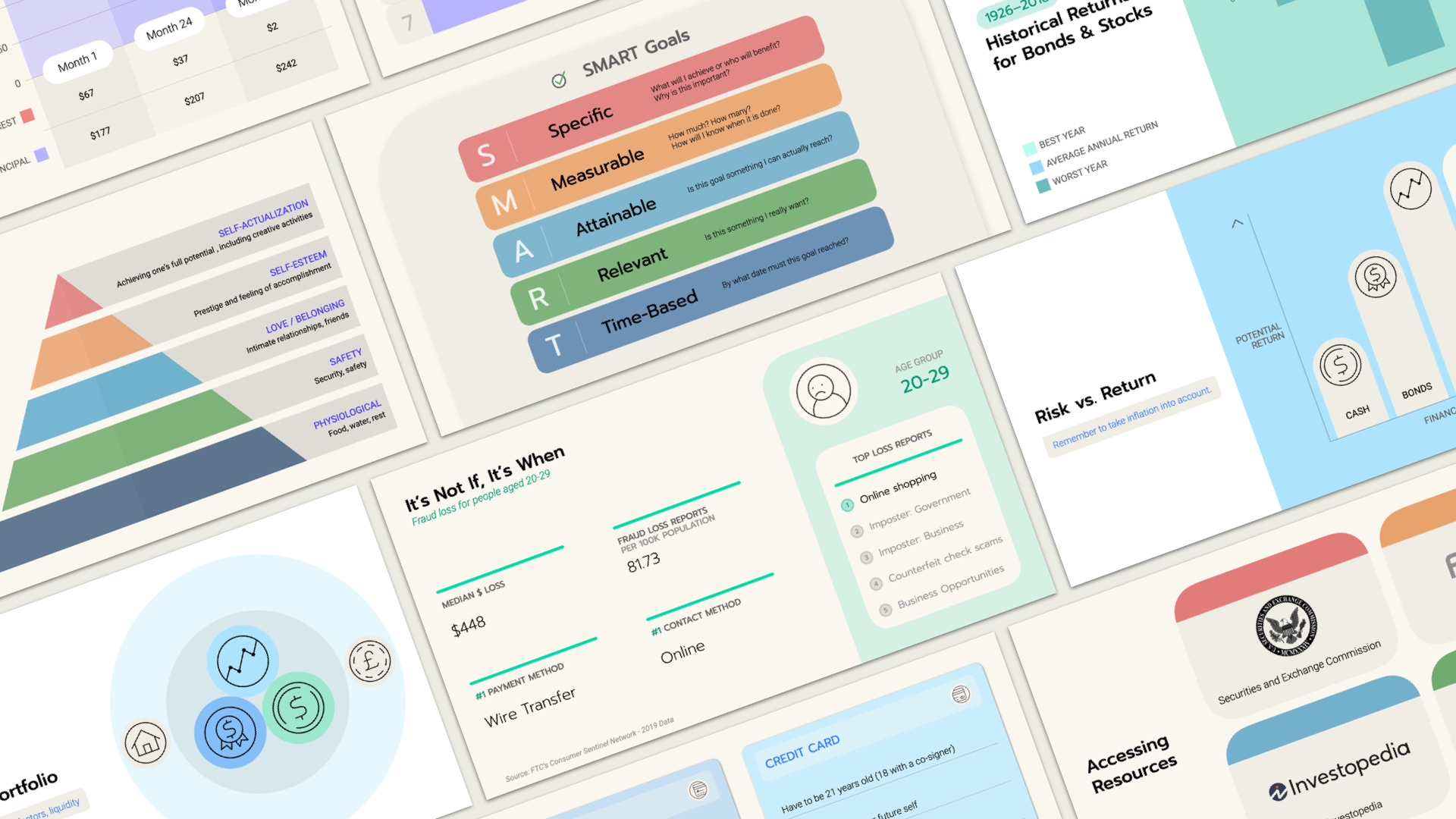 Foundations
︎︎︎Financial Beginnings

Website
Infographic
Visual system
Editorial design
Illustration
Marketing collateral
A non-profit financial education organization with the goal of revamping their online and in-person curriculum for high school students. My task was to establish a more approachable visual system for each program in order to reach more audiences nationwide and advocate the importance of finance literacy in our education systems.
---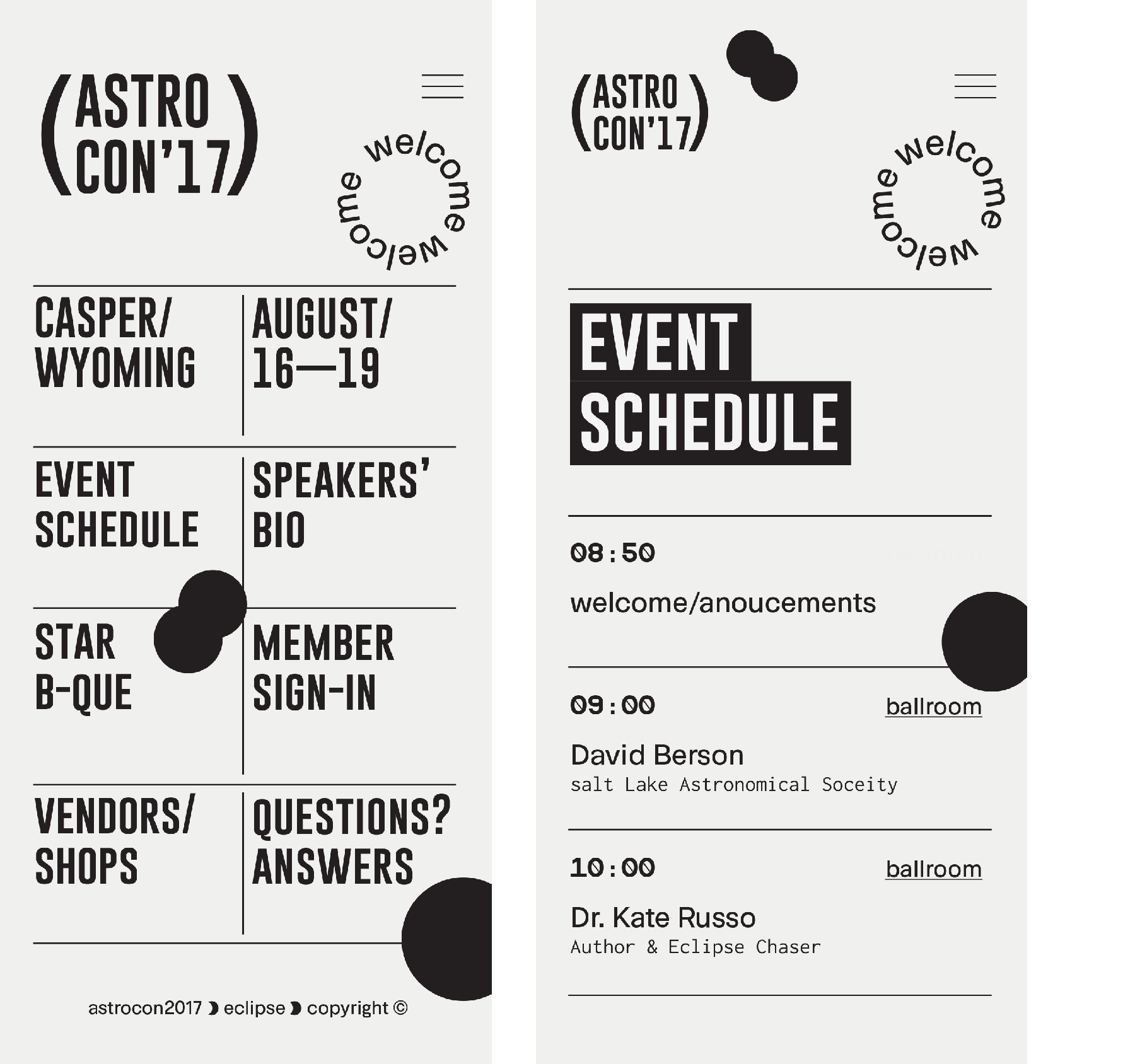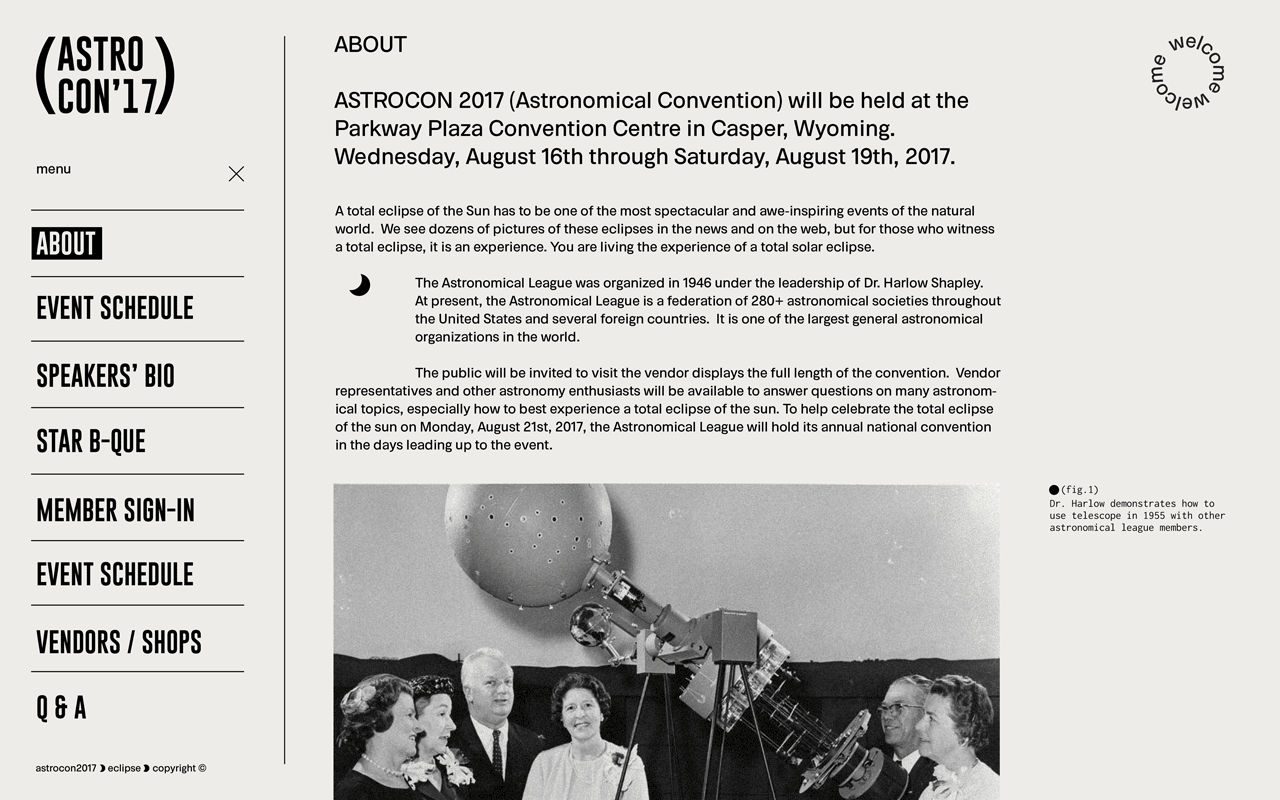 Eclipse
︎︎︎AstroCon

Rebranding
Layout system
Programming
Print
Digital experience


To celebrate the total eclipse of the sun, Astronomical League holds Astronomical Convention for four days on the mountain in Casper Wyoming as the eclipse path goes right through the city. In order to offer convenience that every attendee could print off program booklet, save the date, attendee registration form at home, monochrome theme serves its function. AstroCon also offers digital program for attendee to enjoy total eclipse in a more environmental friendly way.